Accredited farmers have to follow the guidelines in the Accredited Farmer's Handbook and other regulations of the scheme and allow inspections of their farms by AFCD. The operation of the accredited farms are closely monitored with samples of vegetables, soil, irrigation water and pesticides taken for analysis of pesticide/heavy metal residues. New cultivation techniques and other technical support are also provided to accredited farms.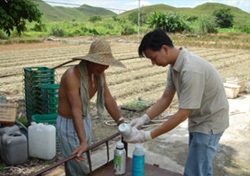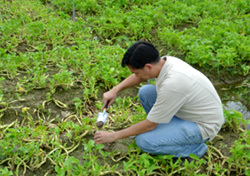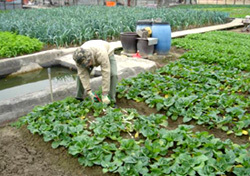 Vegetables Preharvest Sampling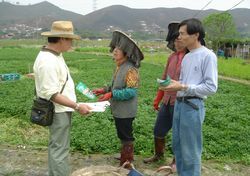 Vegetables marketed in the VMO are easily identified with special sales memos which can facilitate and promote the marketing of the produce. To increase the public awareness of the accredited produce, a Good Farmer image has been used since 1998 to publicize the accredited vegetables. Publicity is also made at the accredited retailers to ease its identification by the public. In addition, territory-wide promotion events and educational activities are held to promote and stimulate the market demand for accredited vegetables.